Start exploring the database and learn what the platform can do
Whether you are learning what the platform can do for you or need some inspiration, the suggested searches are a handy tool to discover new companies and investments.
Viewing the suggested searches can be done through the dashboard or through the startups & scaleups, job openings and corporates tabs.
To choose a suggested search from the dashboard, scroll to the bottom of the page and choose from the listed searches or view more by clicking on the More suggested searches button at the bottom.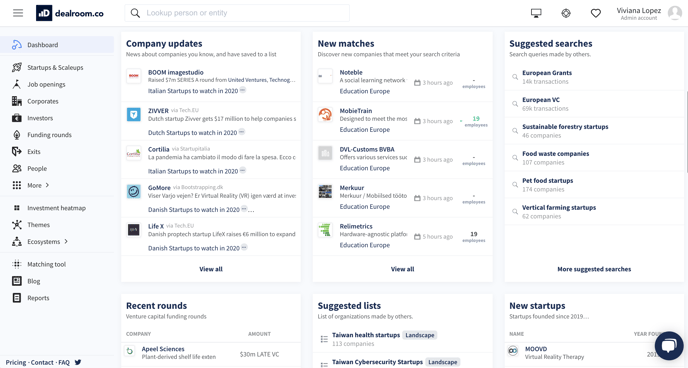 To explore the suggested searches from the startups & scaleups, job openings or corporates tab, navigate to either of the two and select one of the suggested searches at the top of the page. This will open the search with its predetermined filters.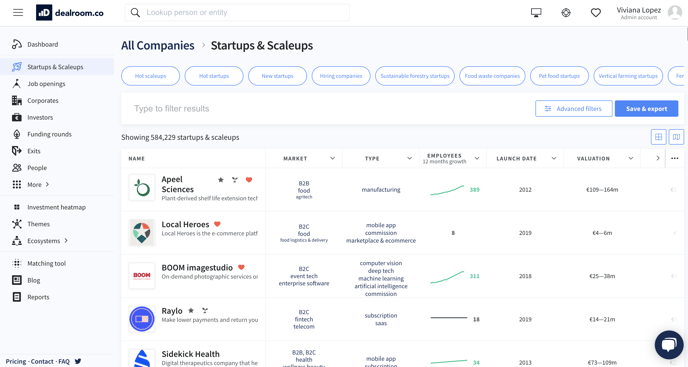 Tip: you can add more filters to the suggested searches and personalise the search to best match your needs.