Themes page
See the most important categorisations on Dealroom
The themes page provides a one-stop overview and navigation for some of the most important categorisations we have.
Search and view the categorisations by industry, business models, SDG's or sub-industries.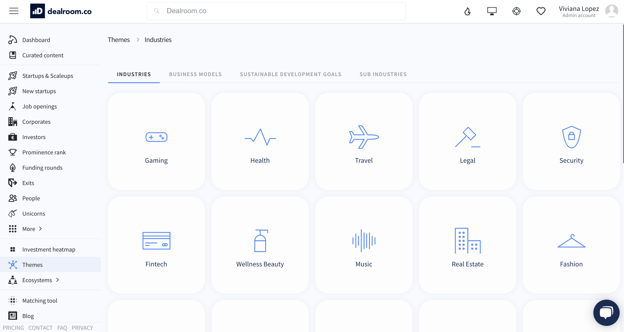 Need help?
Feel free to reach out to us via our support chat (bottom right) or send us a message here.