Find and see every unicorn on one dedicate tab on Dealroom
The unicorns page makes it super simple to find every $1B+ company all in one place. Use saved searches to switch between things like public, private, rumoured and failed unicorns, or add your own filters to the Unicorn Club based on your own criteria.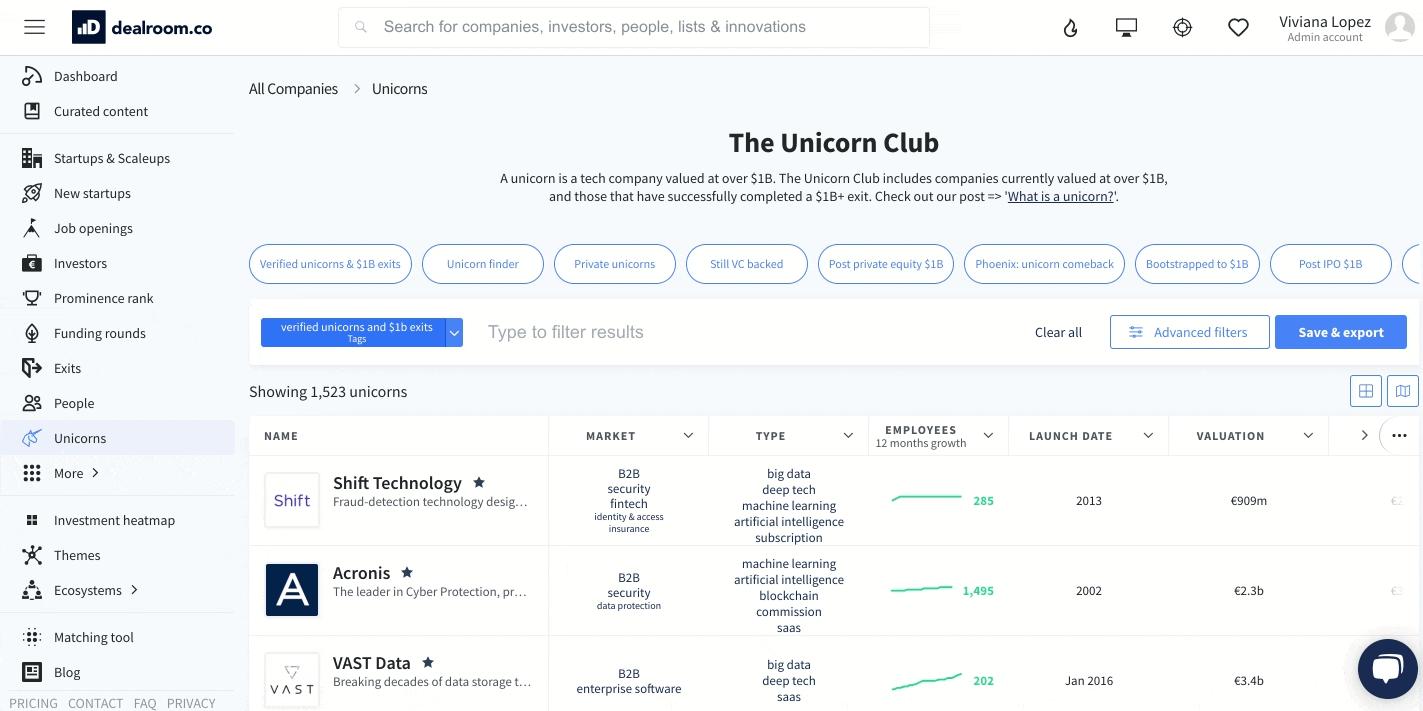 Need help?
Feel free to reach out to us via our support chat (bottom right) or send us a message here.