Discover newly founded startups as soon as they're added to Dealroom.
Easily find the most recently discovered early-stage companies as soon as they're added to on the platform. You can use this page to explore new startups from serial founders, female founders or companies that are actively hiring.
Note: new startups are startups founded since 2019.

Like on the other tabs, you can choose to view new startups from the suggested searches at the top of the page too.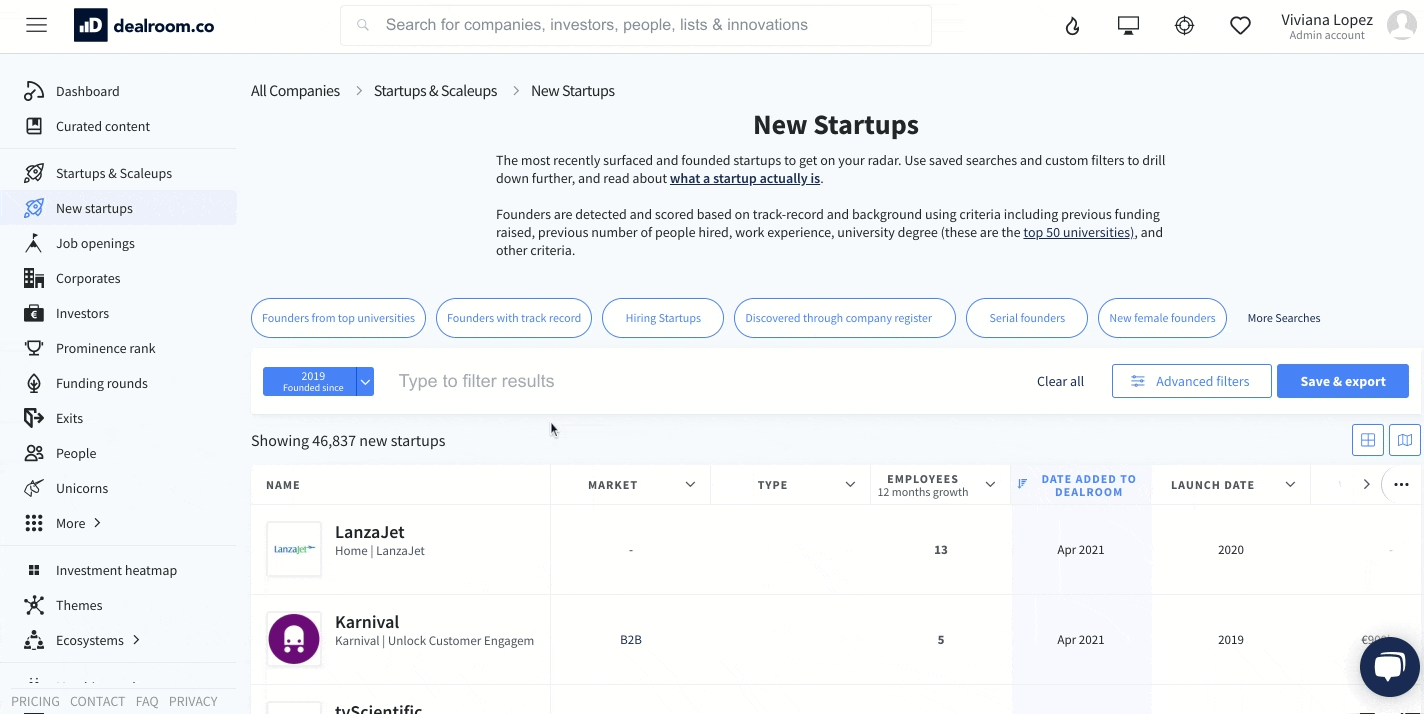 New startup searches can also be saved like any other query on the platform. Simply enter the filters you're interested in, then click on the Save button on the right.
Tip: read about what a startup actually is here

Need help?
Feel free to reach out to us via our support chat (bottom right) or send us a message here.