Find the company you need in seconds by searching directly in the search bar.
Finding and searching for companies, investors or people can easily be done by searching for the relevant name in the lookup bar at the top of the page. The dropdown will show you a list of the most relevant results.




Can't find the company, investor or person you are looking for? Trying clicking on See more results at the bottom of the dropdown menu. This will take you to the full list of results for your search. You will also notice that we split the search results into Companies, Investors, People, Lists and Innovations to make it easier to find the entity you need.

Simply click on the result you want and be brought directly to the profile.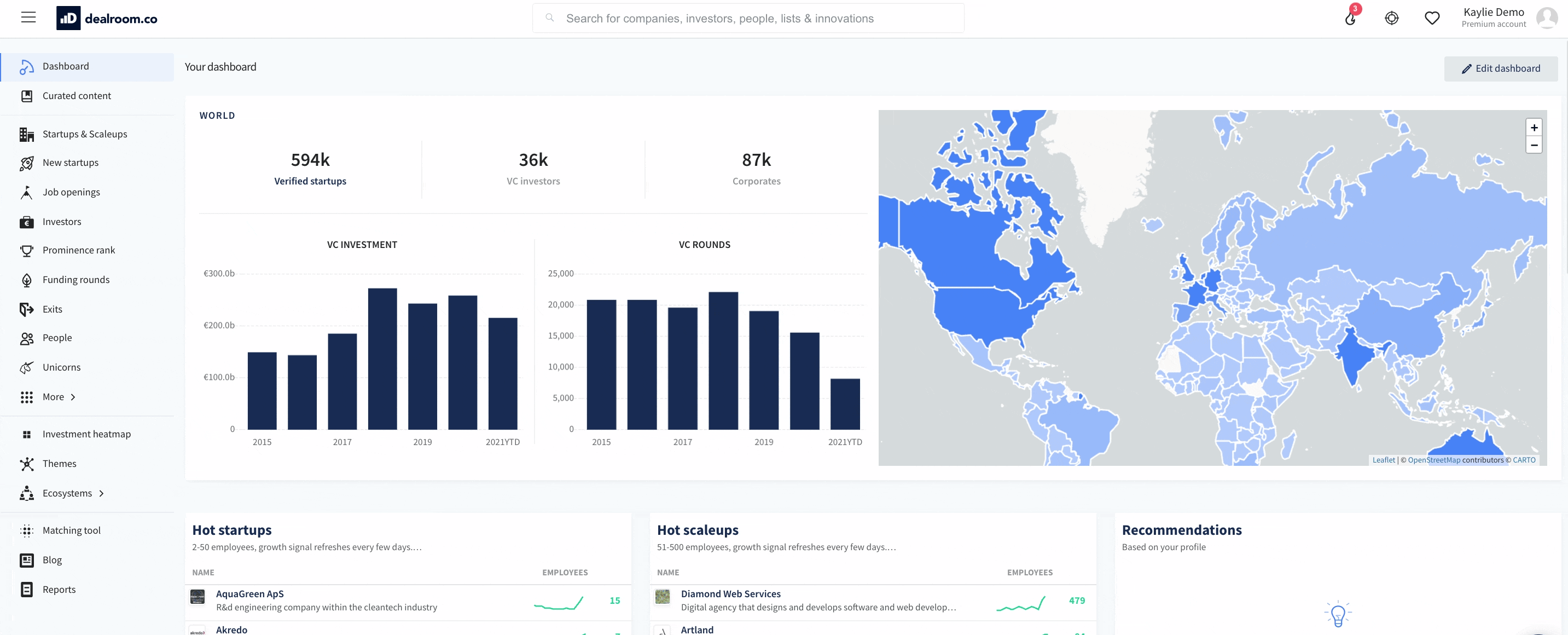 Tip:
Click enter after typing your search query to go straight to the full results page.
Keep in mind the company web address when searching for specific entities.
Need help?
Feel free to reach out to us via our support chat (bottom right)