Discover how to find potential clients, investors or companies
Finding and searching for companies, investors or people can easily be done by searching for the relevant name in the lookup bar at the top of the page. The dropdown will show you a list of the most relevant results.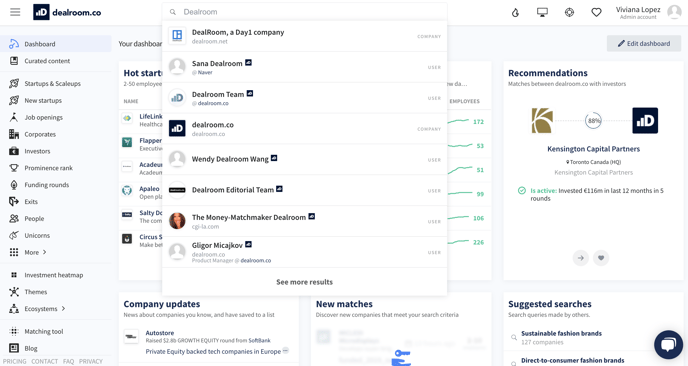 If you can't find the company, investor or person you are looking for, simply click on See more results at the bottom of the dropdown. This will open the takeover page displaying all results matching or closely matching the name you are searching for.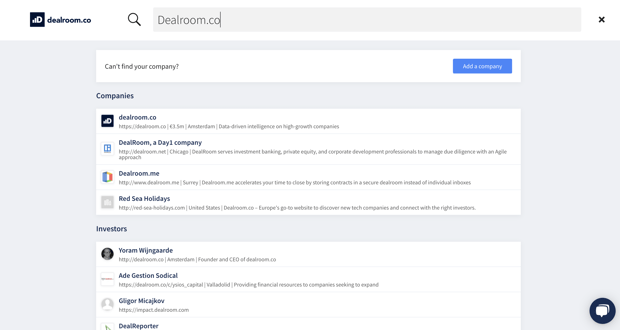 To view the company or user profile click on the name of your interest. You will now be redirected to the relevant profile and will be able to see the information and data.
Need help?
Feel free to reach out to us via our support chat (bottom right) or send us a message here.