As a premium user, you can personalize your Dealroom experience from the very first page
Cards are the content blocks you see in the dashboard, which by default include hot startups, hot scaleups, recommendations, company updates, new matches, suggested searches, recent rounds, suggested lists, new startups, hiring startups, latest reports and the taxonomy map.
Adding cards
To add a new card, go to your dashboard then click on the Edit Dashboard button on the top right corner of the page. Choose a card to add and click on Add Card.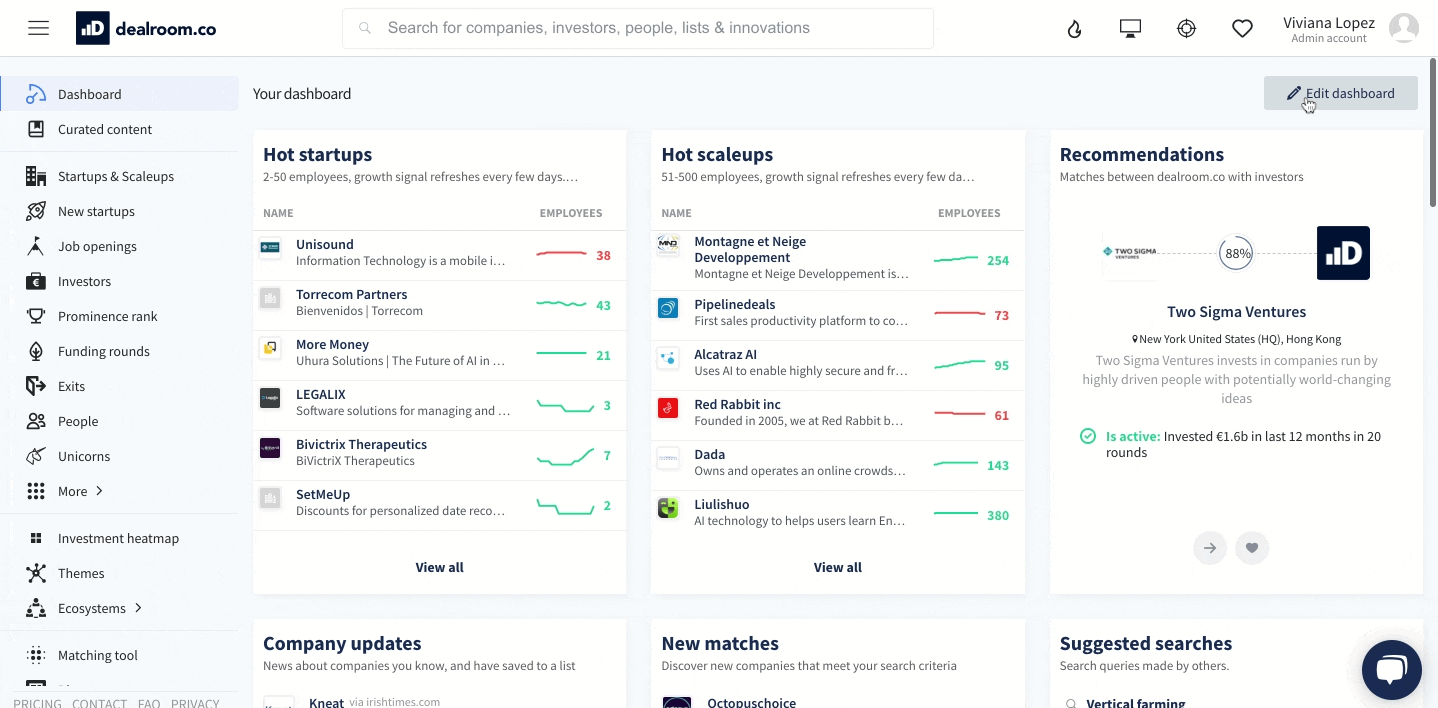 Tip: cards that can be added multiple times are those which you can add filters to. These include map charts, hot scaleups, new startups, hiring startups, hot startups, hot companies and new companies.

Adding filters to your cards
Continue customizing your dashboard further by adding filters to the cards. Click on the pencil icons on the corner of a card and, just like you would do when making a query, choose the filters that are most relevant to you and click on the Apply button.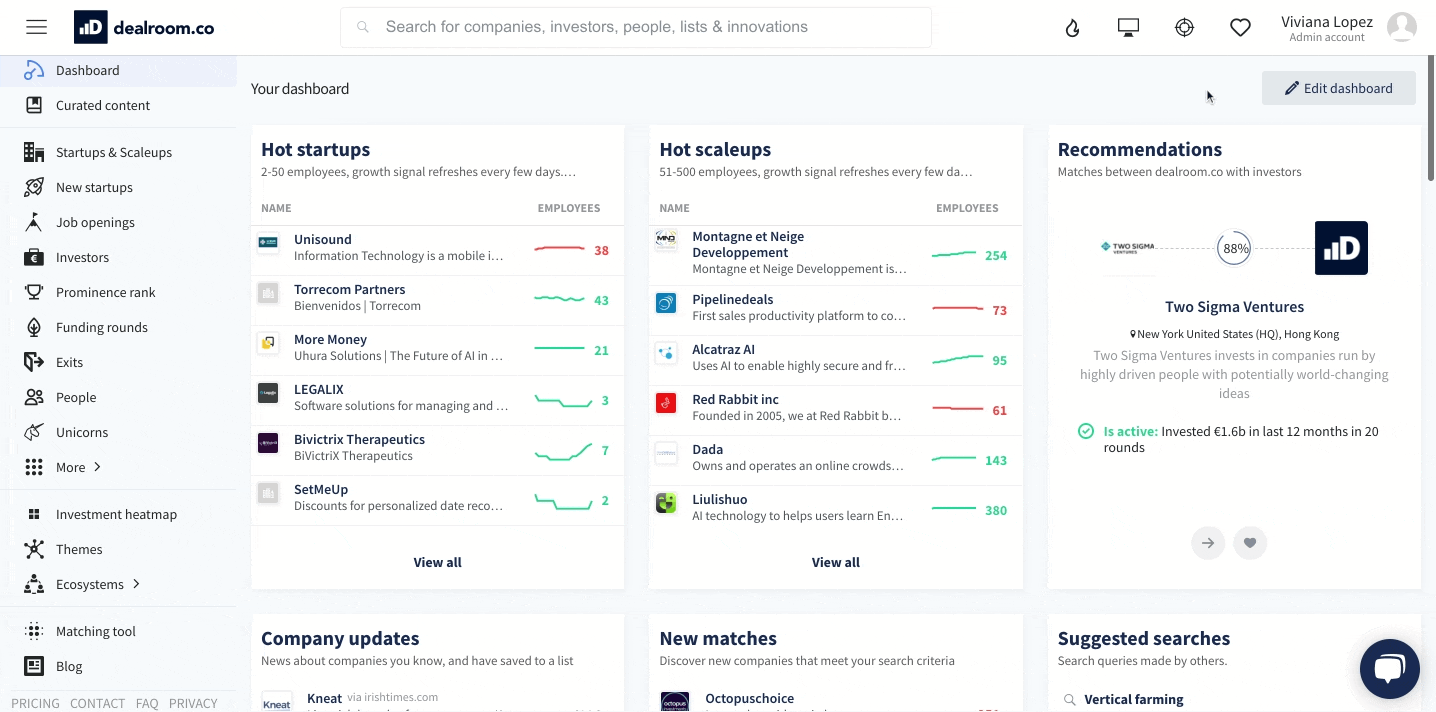 Removing cards you don't need
Don't want a specific card anymore or want to go back to the default settings? Sure, no problem. To remove a card simply click on the X button on the right corner of the card, yes it's that easy.
Going back to the default settings of the dashboard is just as easy. To do so click on ··· and then on Reset my dashboard.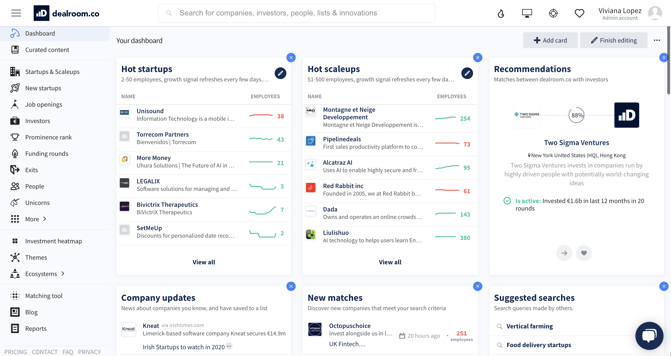 Need help?
Feel free to reach out to us via our support chat (bottom right) or send us a message here.