Easily add notes to companies you deem relevant or important
Personal notes can be added on companies for later personal reference. Create a note directly on a company profile. You can access your note by returning to the company profile, or accessing saved notes by clicking on the heart icon on the top right of the page. To see all of your notes, click on the All notes tab or click here. Once you click on a note, you will be redirected to the company profile where your note has been stored.
You can also share your notes with others on the Dealroom platform, such as team members or partners. You'll see a share option appear next to a saved note. Click and choose the person you're working with.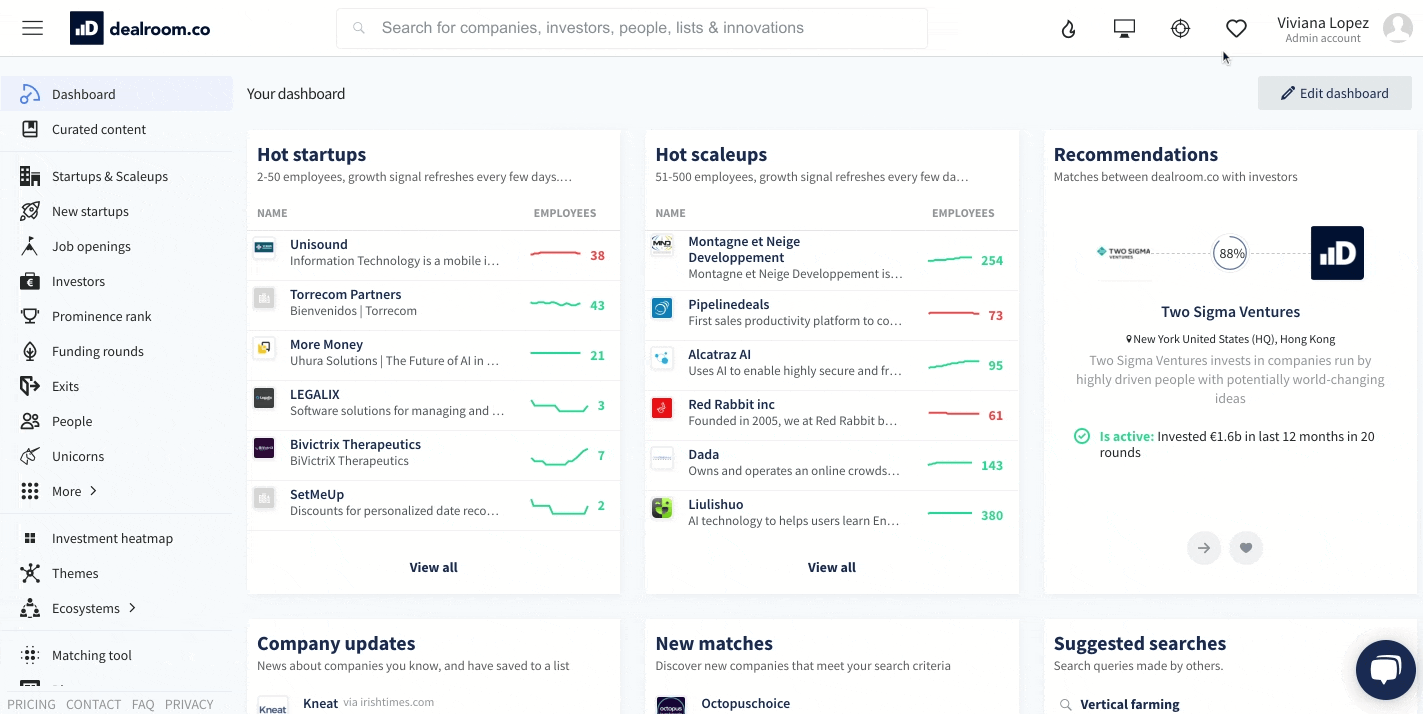 Need help?
Feel free to reach out to us via our support chat (bottom right) or send us a message here