Manage your profile and account settings according to your preferences
Through your profile and account settings, you can edit your username, email, and user type. To do so, click your name on the top right corner of the page, then on the Account button. To edit either of the sections click on the edit buttons behind each of the settings.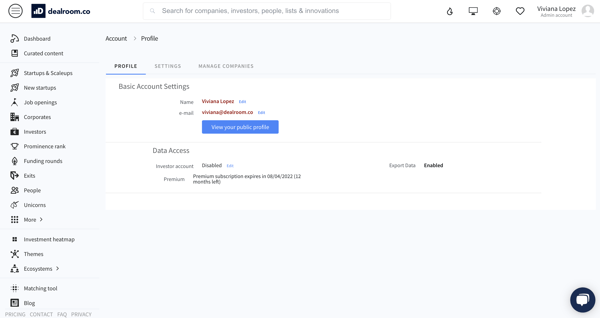 Your account settings include your email address, password and email settings. To change each of these settings click in the designated boxes and enter the new information. After you have entered the information click on the Change E-mail or Change Password buttons, depending on which you wish to change.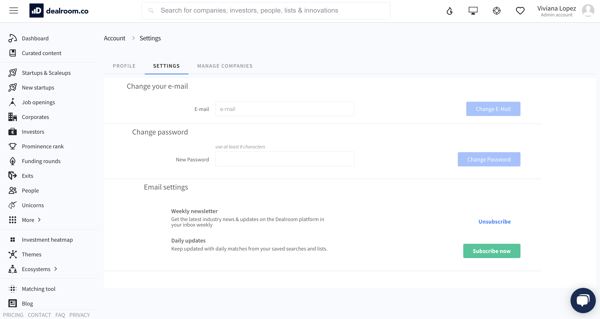 Caution: If you have a premium account and change your email address, it may be that your premium account is reverted to a free account. Should this change occur, contact our support team immediately.