Use a keyword to find exactly what you need
Let's say you forgot the name of a certain company but do remember what the company is all about? No need to stress, you can now search for a specific word of a company within the tagline of their profile, directly on the companies table.
Simply type in a keyword, e.g AI, and click enter or select the keyword from the dropdown. You'll now see all companies that have the word 'AI' in their name or the tagline.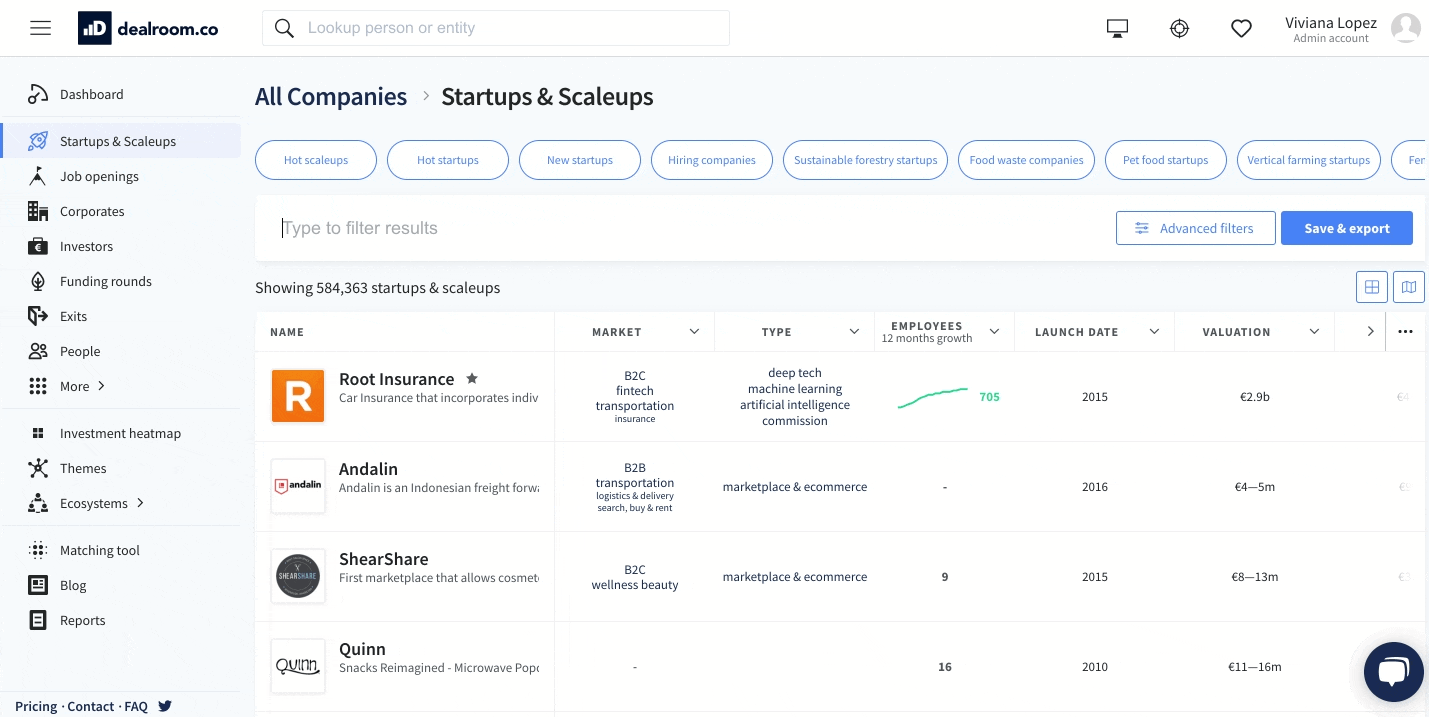 Tip: use the keyword search functionality in any of the tabs, just enter and go.