Unlock advanced insights with easy-to-use investment heatmaps
Customize and visualize your data by using the investment heatmaps tab on the side menu.
With this tool you can use the dropdowns to toggle between countries, cities, industries and business models visualized. You can then further refine your data by applying filters through the Advanced filters button on the right.
By clicking on the Change view button you can change between annually, quarterly, or monthly intervals, and between data types (amount or number of rounds). When ready, click the Done button.
To view more stats of your search, click on the dataset in the table (for example enterprise software in 2020) and you will be redirected to the corresponding funding rounds.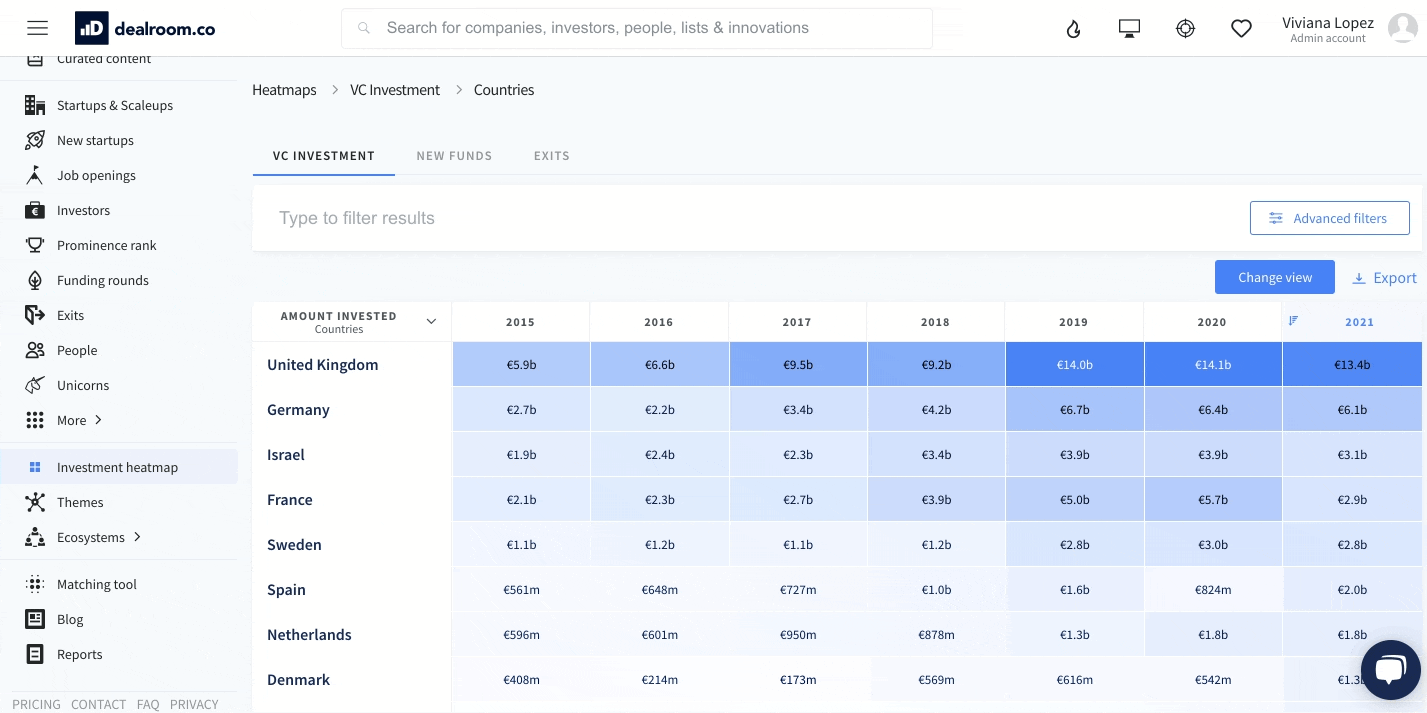 Note: If you are a Dealroom premium user, you can also export the data for further analysis.
Here's an example:
Let's say you want to know which sectors have received the most European, but not UK funding, excluding mega-rounds, since 2015.
How? Navigate to the Investment Heatmap tab:
Choose Europe as 'source of funds' from the Location dropdown
Then choose the UK from the dropdown. Now, hover over the UK filter and click on exclude
Click on the Advanced filters button, then on the Round tab. In the Round Size box, enter 250 as the minimum amount, then click apply. Hover over the Round Size filter and click on exclude
Take a look at the search here (shown annually, in amounts)
Note: you can change your view to see the data annually, per quarter, or monthly and by amount or number of rounds
Need help?
Feel free to reach out to us via our support chat (bottom right) or send us a message here.