Analyze investment by source and round size
The funding rounds tab allows you to easily visualise funding data by round size or by investment source.
Funding rounds by round size
Visualise the data by funding amount and number of rounds per month, quarter, 6 months or yearly. Toggle the funding amounts (at the top of the graphic) in and out of view to see your preferred funding amounts.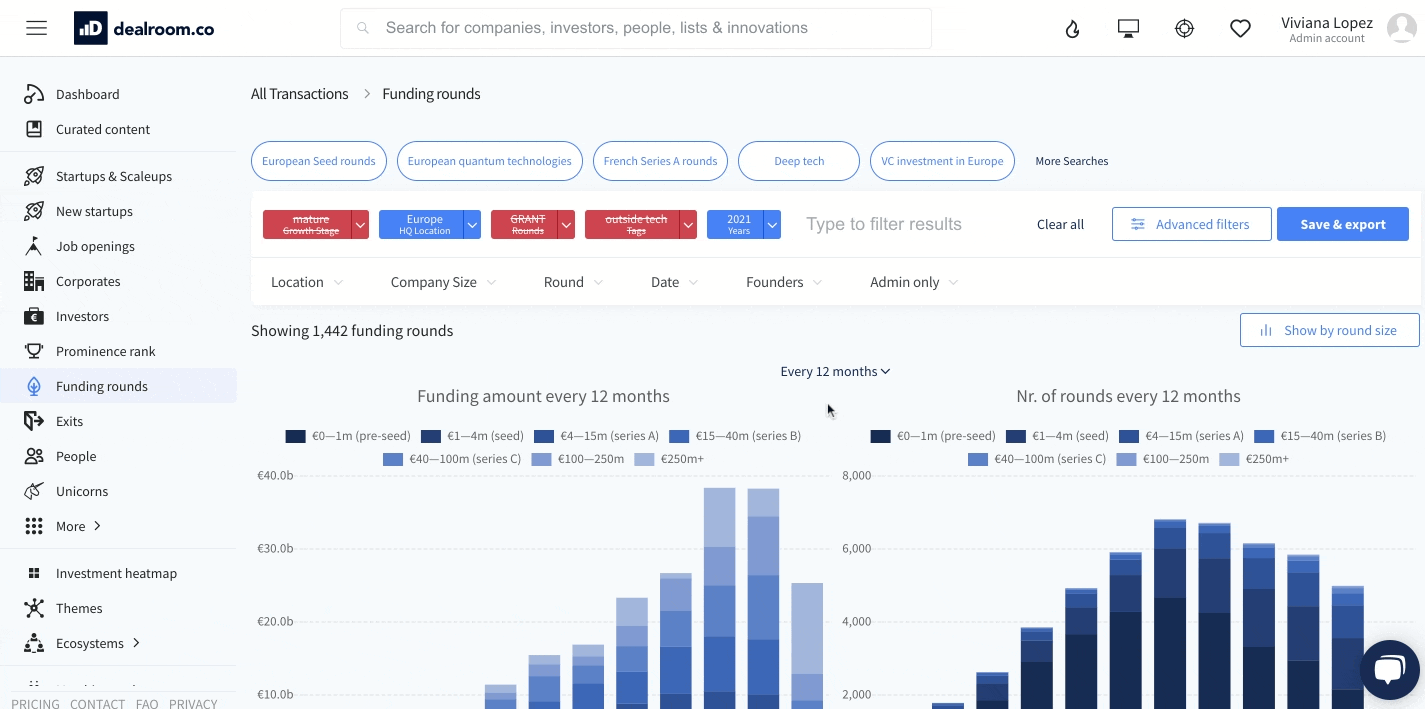 Funding rounds by investor source
This upgraded data visualisation tool makes it super easy to analyse investment by source. You can see how much funding in a particular sector or geography is coming from VCs vs CVCs, or from Asia vs Europe. Here, you can also toggle the location source or investor type in and out of view.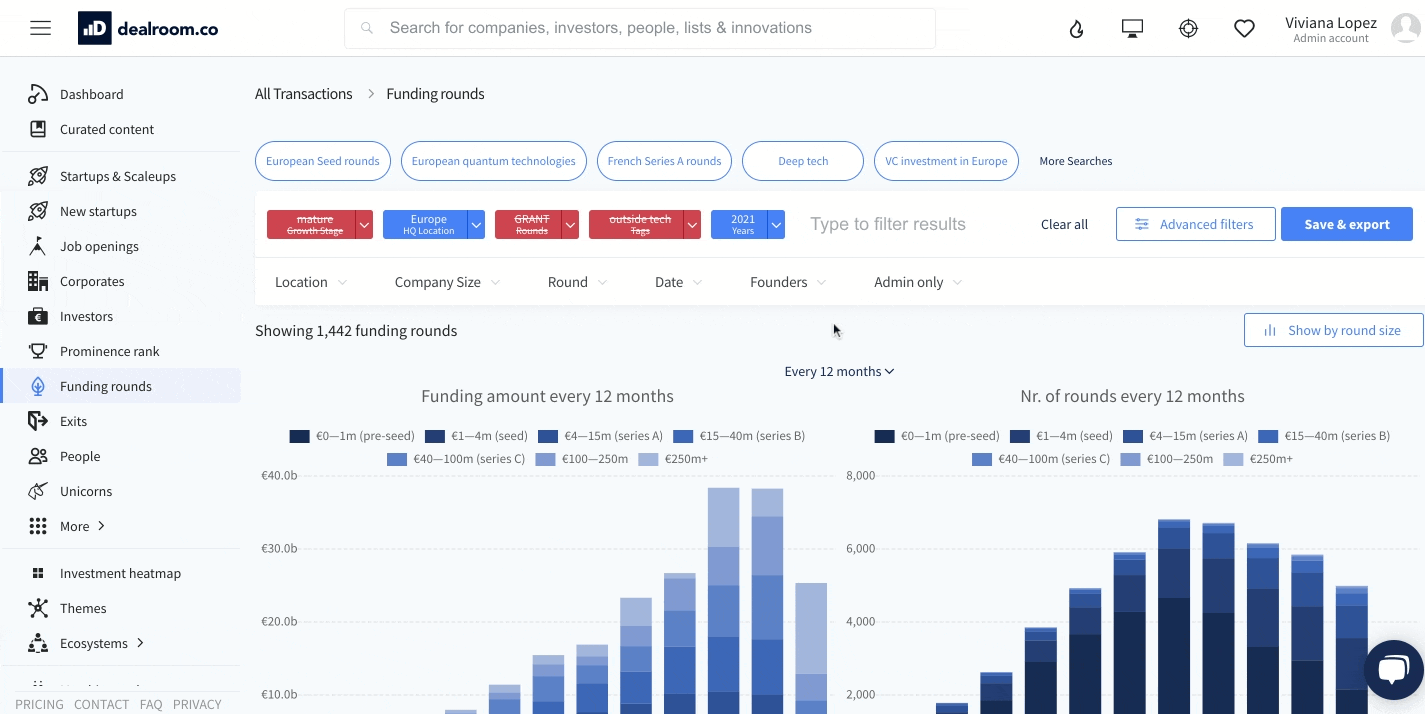 Here's an example:
Let's say you want to know how much investment into European startups has come from US investors in 2021.
How? Navigate to the funding rounds tab.
Add Europe as HQ Location in the search bar
Add year 2021 or click on the graph
Click on the Show by round size button on the right, and choose Show investor source
In the graph legend, hide all locations except USA
You'll now see that a third of all investment into European startups has come from US investors.
Quick tip | Assessing the growth of a portfolio: Within the Advanced filters for Funding rounds, you can add a filter to see how much funding the portfolio companies have received from the initial investment. Check out the growth of Y Combinator companies.

Need help?
Feel free to reach out to us via our support chat (bottom right) or send us a message here.