Dealroom has integrated job openings for startups, scaleups and high-growth companies directly into the platform
The jobs tab
Job openings have their very own tab in the side menu from where you can browse through all the available job opportunities directly in table view, and filter the view to find jobs based on location, job type, market and type, size of the company and more. You can also choose to view jobs from the suggested searches at the top.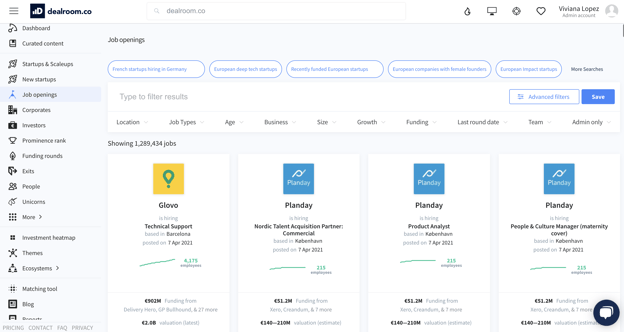 Caution: when clicking on a specific job you will be redirected to the job on our partner's website.

Job opening searches can be saved like any other query on the platform. Save your favourite job openings, like German fintech or *insert any other criteria*, on the platform and come back to them whenever you need to. Enter the filters you're interested in on the jobs tab, then click the Save button on the right.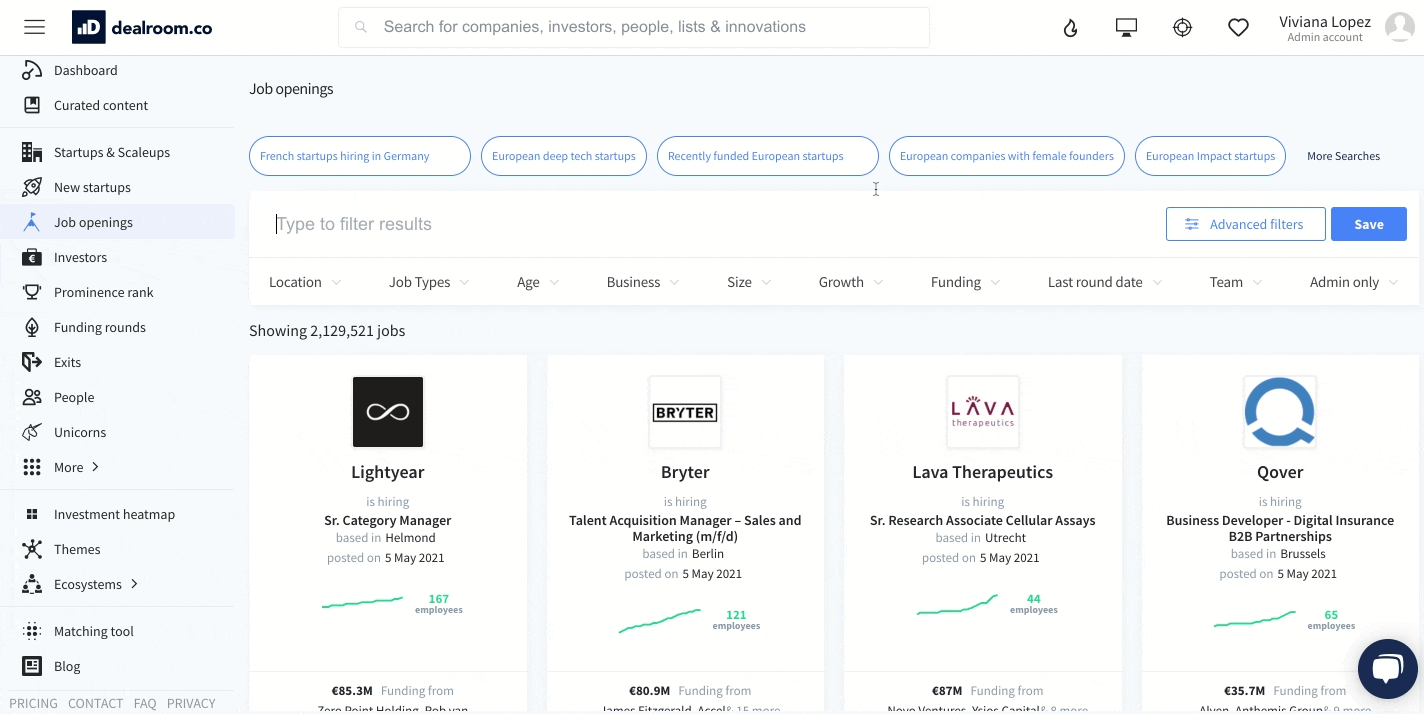 You might have already explored our suggested lists and searches on Dealroom. Well, you can find suggested searches for jobs too, for hot link access to curated searches. Find these at the top of the job openings page.
Tip: the job openings sidebar is the fastest way to find new job opportunities on the Dealroom platform.


Job openings as a growth signal
If you're interested in which companies are hiring, beyond just looking for a job then you can make a query and see how many job openings those companies have. To understand their growth trajectory follow these steps:
Click on ··· on the right side of the dropdown header and select & move the job opening columns to the top
Sort by nr. of job openings
You can now see the number of current and the latest 3 job openings per company.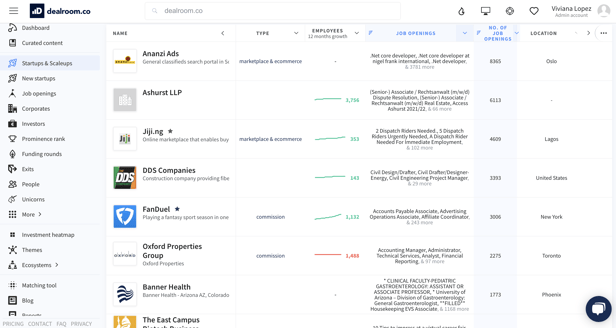 Tip: Here you can also sort by min. or max. number of job openings. Click on the Nr. of job openings dropdown and enter an amount. Another sorting option is by job type (sales, hr, legal, etc), by clicking on the Job openings dropdown.


Jobs directly on company profiles
If you already have a specific company in mind, then look it up via the search bar and click on the jobs tab on the company profile, take TIER for example.
You can also choose a company directly from table view, let's say if you've made a query and are curious to see the company's job openings. Simply click on the company name to open the profile, then on the jobs tab.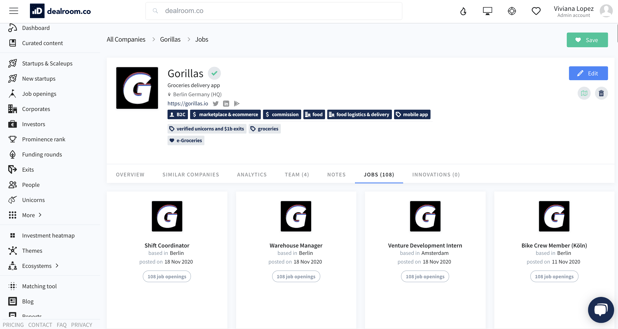 Tip: the jobs tab can be found on profiles of startups & scaleups, corporates, investors, universities, governments, and workspaces
Need help?
Feel free to reach out to us via our support chat (bottom right) or send us a message here.