Export the data you need for further analysis anywhere you see the "Export" icon.
Whether you are a Premium or trial user, an export is made by clicking on the Save & export or the Just export button on the right of the query bar. Here, you can choose to save, save & export or just export a search.

Choosing to Save & export the search will allow you to return to the set of filters (search) any time: give the search a name and click on the Save & export button. The search will be saved and you can continue to choose the columns you wish to export.


Tip: The Dealroom export feature now accommodates CSV, Excel and Google Sheets.

You can select all columns (data points) or simply choose the most important ones for your analysis. To export the data, scroll down the window, choose document type (CSV, .xlsx, Google Sheets) and click on the Export button.


Tip: The data points you choose do not count towards your total rows. These are viewed as columns meaning you can add as little or as many as you like.
Note: Every tab (startups & scaleups, corporates, investors, etc) has different exportable columns that you can choose from.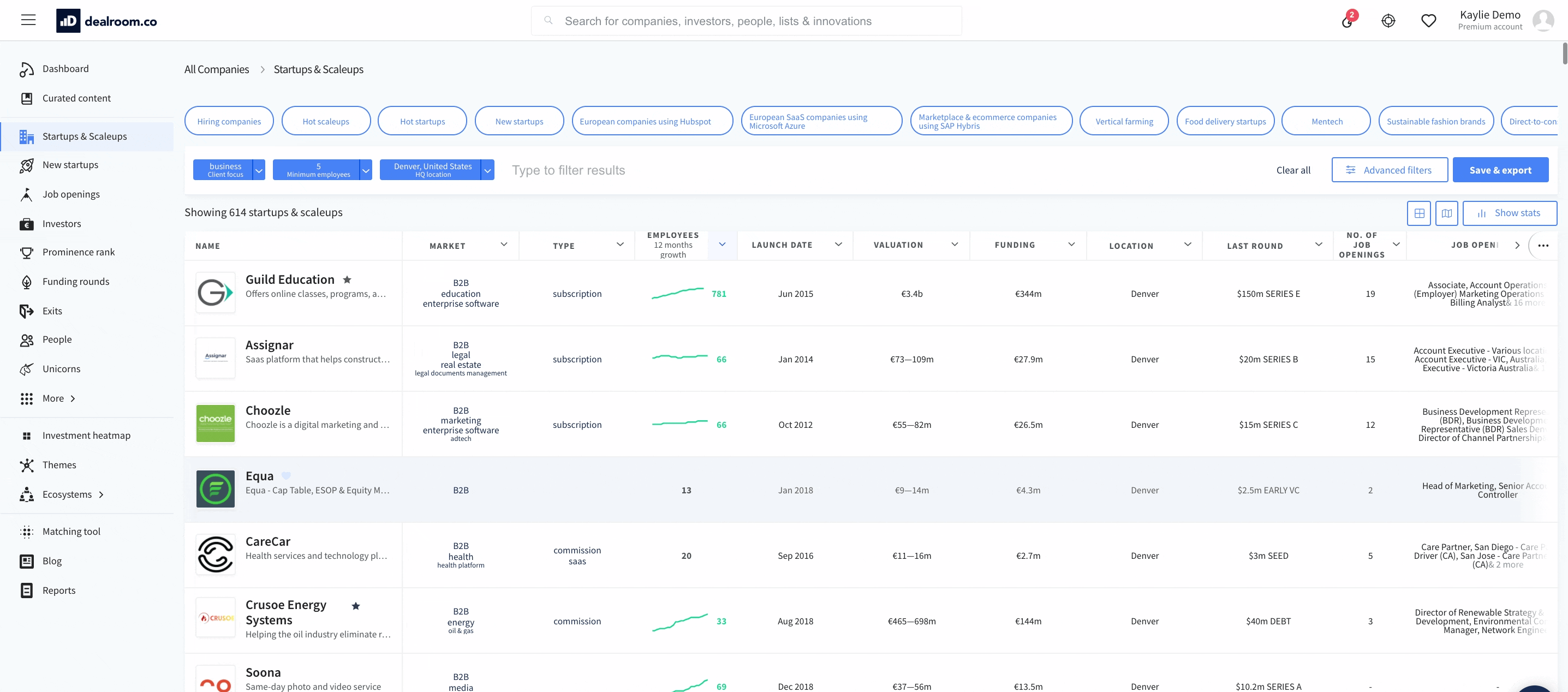 Need help?
Feel free to reach out to us via our support chat (bottom right)