Compare tech ecosystems in different geographies at the click of a button
Chart builder
With this new tool, you can create charts and compare your preferred locations based on number of startups, unicorns, future unicorns, number of VC funding rounds, number of VC funding rounds > €2m, ecosystem values, and new funds raised. You can also change your view to yearly, quarterly, per 3 years, 5 years or 10 years.
To add more locations click on the magnifying glass on the right side and enter the location you are interested in. You can also edit or remove locations by hovering over the location until you see the pencil icon (for editing) or the trash icon (for removing).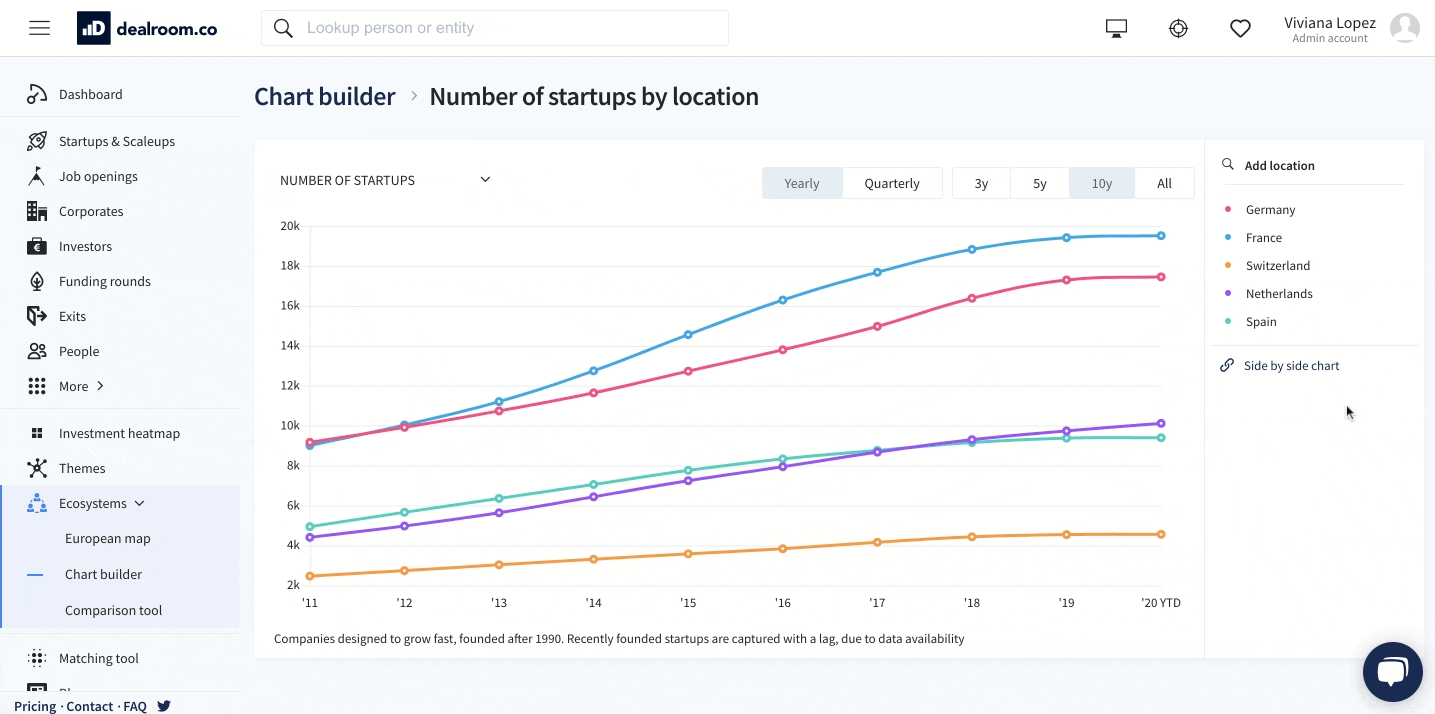 Comparison tool
Using the comparison tool, you can also compare the same metrics as in the chart builder but side-by-side. In addition to those metrics, you can also view number of funding rounds YTD, VC funding YTD, Exits > €100m in the last 36 months, employees, and new funds YTD.
You can go to the comparison tool, from the chart builder by clicking on the Side by side chart button on the right side (below the locations). Or you can click directly on the Comparison tool on the sidebar (left of the page).
To edit the metrics in this view, hover over any of the locations to edit (pencil icon) or remove them (trash icon). To add locations, click on the + button at the bottom of the table.