Easily identify startups founded from 2019 onwards and recently added to the platform.
Looking for the latest startups? The New startups tab will show you the startups founded since 2019 and sorted by the date they were added to the Dealroom database. Save these companies to follow their journey and to receive notifications of when they receive funding, are in the news and more.
Did you know? Dealroom.co specialises in identifying companies from their earliest stage. One of the ways we do this is by integrating with trade registers to track the companies - before they even raise funding. In the Advanced filters under Company status, you can add a filter for 'Discovered by trade register'.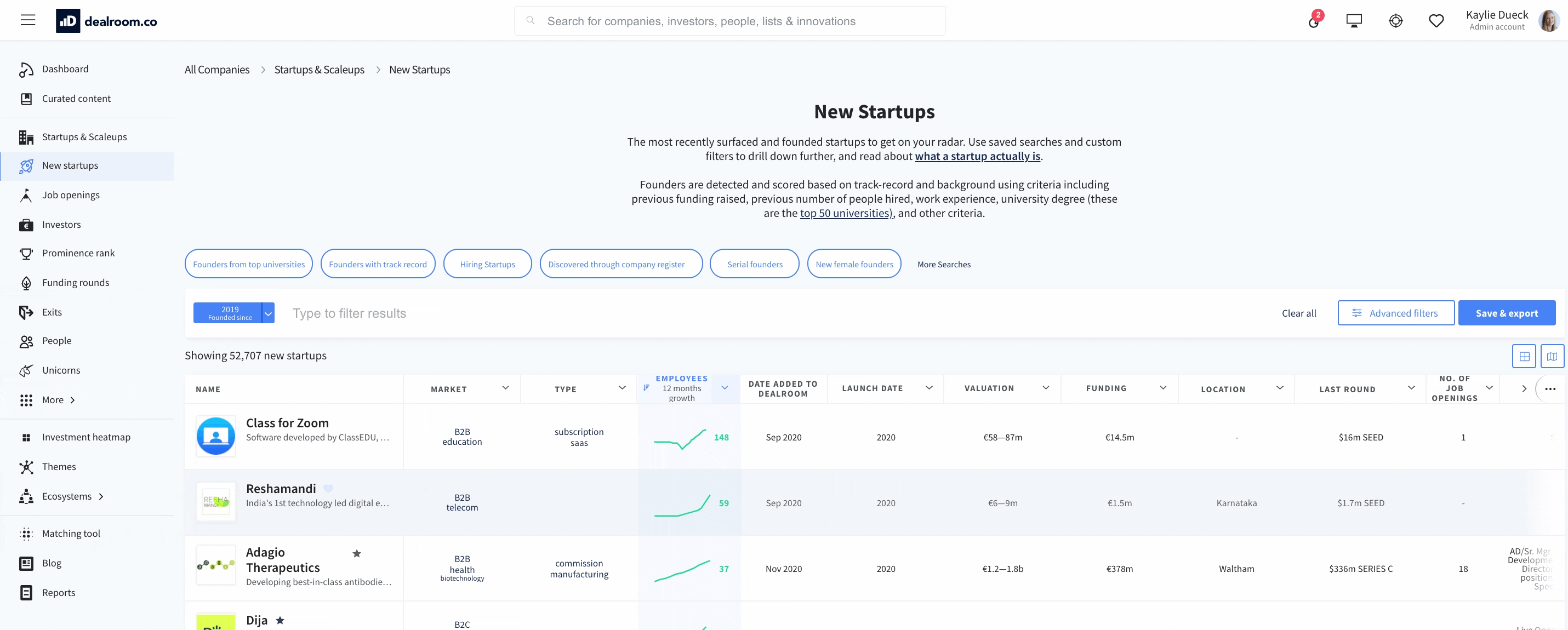 Need help?
Feel free to reach out to us via our support chat (bottom right).