Our Curated content tab is where we combine Dealroom insights with expert knowledge. Subject matter experts curate lists and landscapes that you can access at any time. This tab is also the new home to our Reports.
We know that Dealroom data becomes even more valuable when it is combined with human intuition.
Reports:
Our in-house Intelligence Unit releases regular reports to explore topics such as Corporate innovation, the State of European Insurtech and Deep Tech. Keep an eye on the Latest reports section to see what we are working on (and who we are working with!).


Note: We have now relocated our extensive library of Reports to the Curated content tab. You can also access all reports here at any time.

Lists, landscapes and searches:
Our Curated content tab is the best place to explore grouping of companies that are manually created to help you dive deeper into Dealroom insights.

Viewing these lists & landscapes is one of the fastest ways to identify similar companies within an industry, geographical segmentation or business model.


Tip: At the top of the page, you will see pill-shaped filters you can apply to further narrow down what content is displayed.

Check out our Green hydrogen and Femtech landscapes or explore all others here.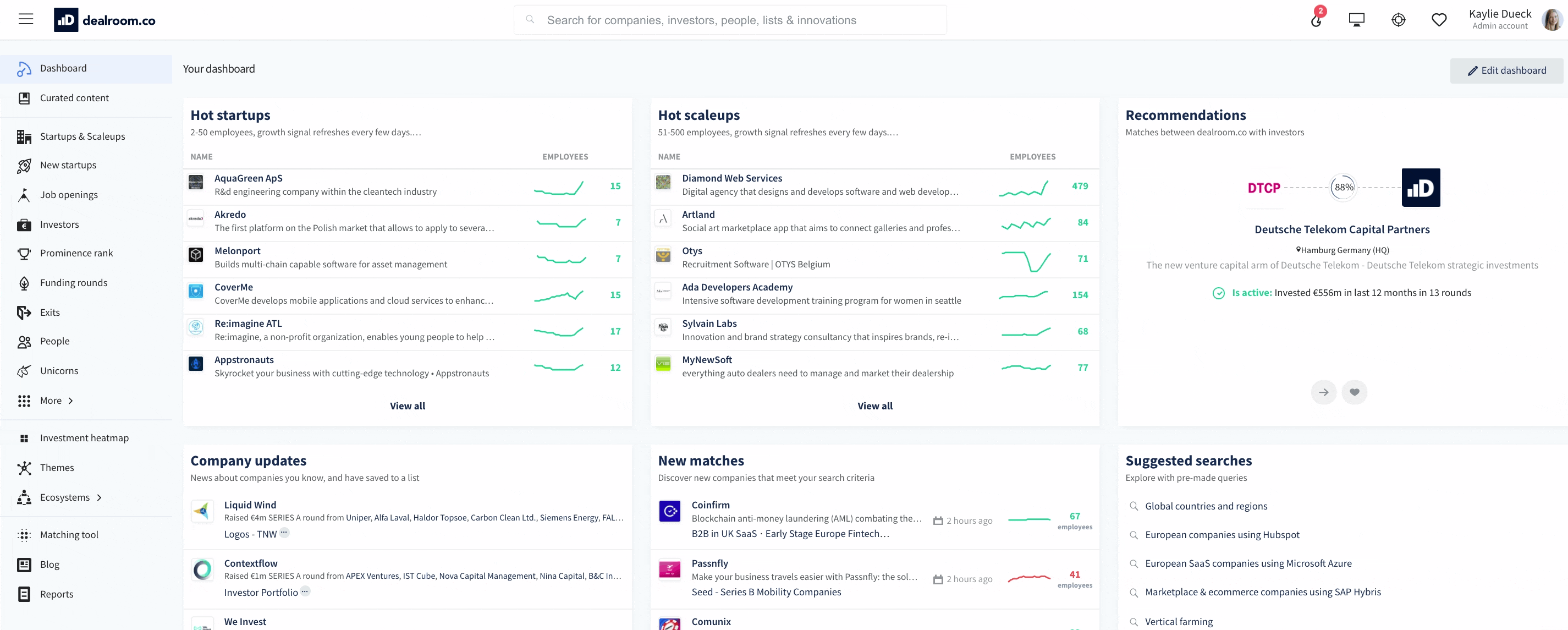 Tip: If you are on a Company profile, scroll down to the Lists section to see if the company is represented on one of our lists or landscapes. Click the list to explore more!
Need help?
Feel free to reach out to us via our support chat (bottom right).