Visualize an industry with companies or investors of your choice
On the Dealroom platform, you can create interactive landscapes with a simple drag & drop directly from your saved lists on Dealroom.
To make your own interactive landscape, follow these four simple steps:
Go to your previously saved lists or create a new saved list
Select a list and click on the "Create landscape" button
Create a category and drag and drop any company in the box
Save the landscape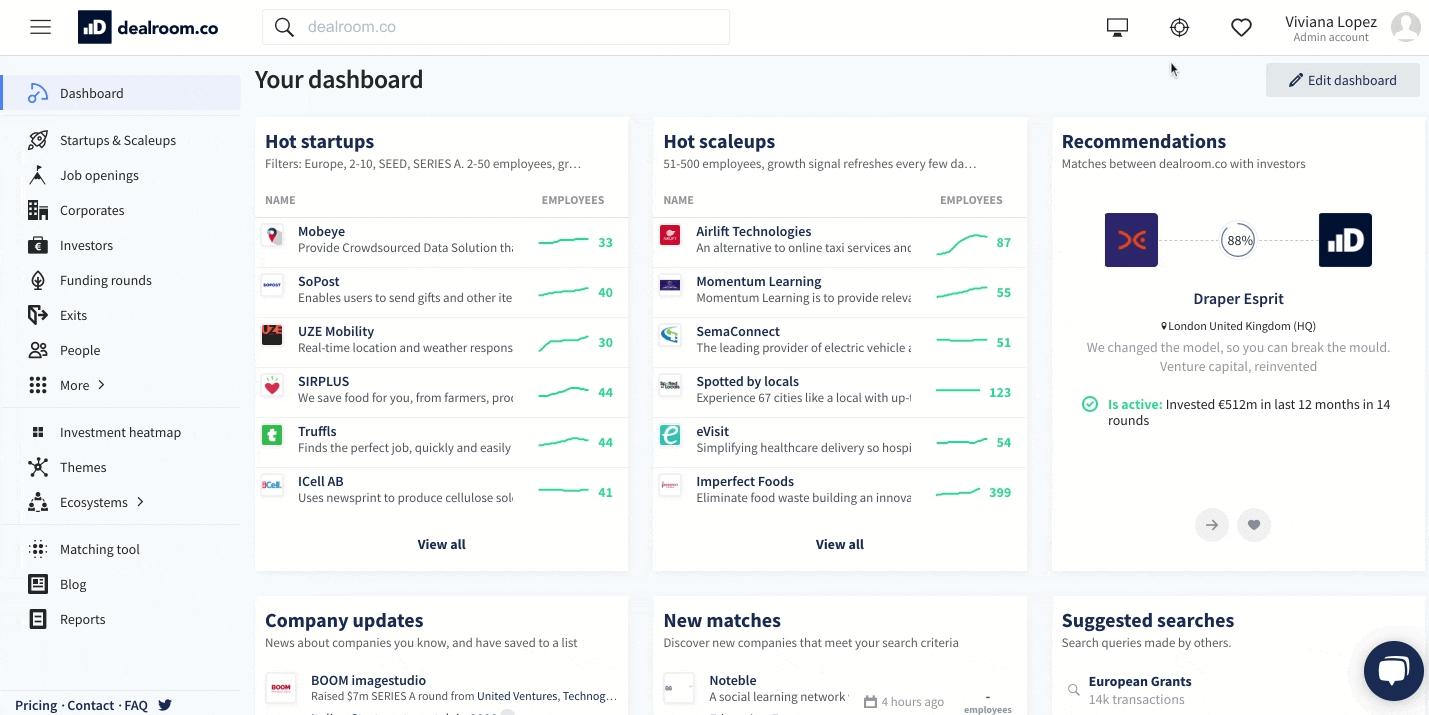 Warning: landscapes can include either only companies or only investors.

You can remove the previously made categories by clicking on the X mark on the corner of each category. You can also delete the landscape and start over. To do so, click on the Reset button at the bottom of the page, then confirm by clicking on the Delete landscape button that will appear.
Note: a landscape can only be deleted by the creator of the landscape and not by the additional owners

Landscapes can also be shared, made public and have more owners. You can also choose to receive updates about the companies or investors in the landscape. To do so, click on ··· next to the edit description button and choose how you would like to proceed.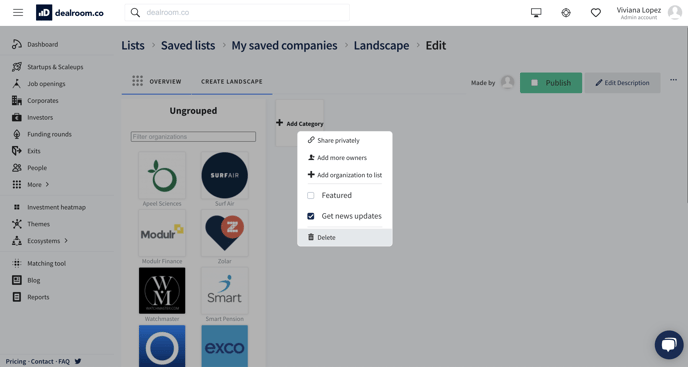 Need help?
Feel free to reach out to us via our support chat (bottom right) or send us a message here.